Proven Strategies for Building Wealth
Posted on 03 March, 2016
Many clients tell us that after family, their financial security is one of their highest priorities, yet all too often we see people taking action too late in their lives. It may be that you want to purchase your first investment property, or discover how to expand your existing portfolio, or how the wealthy use shares to build wealth.
On a scale of 1 to 10, how confident are you now that you will be able to achieve a comfortable and stress free retirement?
If your answer is anything less than 10 / 10, our upcoming presentation will help you understand the important steps you can take towards achieving your wealth creation goals.
You will learn:
10 reasons most people fail to achieve financial success and what you can do about it
The 7 steps to achieving wealth
The 4 keys to a successful wealth management plan
The simple formula for beating procrastination
Why property, shares and superannuation are all important
How saving tax can help fund your wealth creation
Whether you should increase your mortgage repayments or start investing
How you can make efficient use of your cash flow
You will also learn how to put together a plan that is right for you and your individual circumstances and goals. You should attend if:
You are committed to achieving financial success
You are a homeowner who has built up some equity, but not quite sure what to do next
You have the potential to save $150+ per week
You are aged between 28 and 50 and/or have more than 10 years until you retire

Event Information
Time
Wednesday, 20 April 2016
6:00pm – arrival
We will have some light refreshments and canapes available
6:30pm – 7:30pm – seminar starts
Drinks and networking opportunity available until 8:00pm
Venue
Mantra Chatswood
10 Brown Street
Chatswood NSW 2067
If you want to be in the 10% of Australians who achieve financial independence then don't miss our free Pathway to Wealth seminar!
Kick start your financial success by taking action today! This session is no obligation and we have covered the costs for you (valued at $99 GST inc.), so if you feel this invitation could benefit your friends or family, simply add their names via the register link above.
Guest Speaker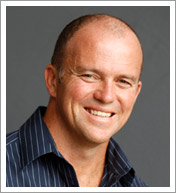 Rob McGregor SIA (aff), FPA (aff)
The 'Pathway to Wealth' program was developed by Rob McGregor. Rob has more than 20 years' experience in some of Australia's leading financial institutions as well as his own successful practice in Noosa Heads on Queensland's Sunshine Coast.
Through his own practice, Rob recognised a need to give clients aged 35 to 50, considered to be in the 'accumulation' phase of their financial life, a simple, structured and successful way of building wealth for retirement.
---
Should you have any questions please do not hesitate to contact us on (02) 8188 0148.